Quality of Service - We are committed to best quality of service with our Indigo quality management processes. Indigo Stripes quality deliverables include
Indigo 360 degree document
Indigo Insights document
Indigo Feedback document
Indigo 360 process - We completely understand your requirements with our Indigo 360 process and we will strive to exceed your expectations.
Indigo Multi-Channel recruiting – Our search strategy includes Job portals, Postings, Career Network Portals, Indigo Database and Personal network.
Domain expertise – Management team has both Industry experience and Human capital recruitment expertise.
Cost savings – We offer cost savings with extremely competitive service fees.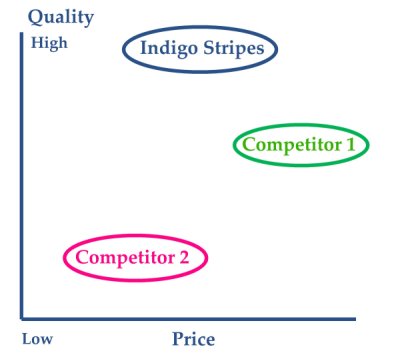 Service Promise – We will give individual attention to each recruiting assignment. We will be responsive and proactive.
Communication – We have worked and lived in USA for more than 10 years. We understand the nuances of American culture and Corporate world. We will communicate better with candidates and clients and will deliver World Class service.